It's been a long time since completing my first post-secondary milestone through BCIT's 2-year Computer Systems program. I had moved from Vancouver Island to the Big City and quickly embraced the total immersion of BCIT life. I made life-long friends and developed an appreciation for a pragmatic, innovative approach to solving business problems.
Not surprisingly, I haven't used my IBM Assembler much in recent years (or ever). However, in managing products leveraging RESTful JSON APIs, .NET CORE code, and SQL Server 2019, I draw daily on those creative, pragmatic ideas to ensure our solutions meet the need fully and efficiently.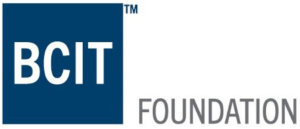 Today, new BCIT grads are digital natives with no practical need to delve into assembly language. Most have lived and breathed technology in a way that was once reserved for the absolute nerdiest. Regardless, there is more need than ever for outside-the-box thinking. That's why Centerprise chose four years ago to partner with the BCIT Foundation as we sought to give back; a portion of every invoice is given to the Centerprise Information Solutions Award through the BCIT Foundation. We are excited to assist the next generation of innovative entrepreneurs leverage the overwhelming opportunities of modern tech.
BCIT Foundation helps to ensure today's students develop the skills and experience they need to be tomorrow's innovators, creators, and leaders.
Here's to more decades of Achieving excellence and Embracing innovation!
Mike O'Shaughnessy, April 2022
https://www.centerprise.ca/wp-content/uploads/2017/10/logo-centerprise-2017.png
0
0
Mike O'Shaughnessy
https://www.centerprise.ca/wp-content/uploads/2017/10/logo-centerprise-2017.png
Mike O'Shaughnessy
2022-04-12 11:37:40
2022-04-12 11:40:41
Full Circle